Next Meeting is our Annual Holiday Tea!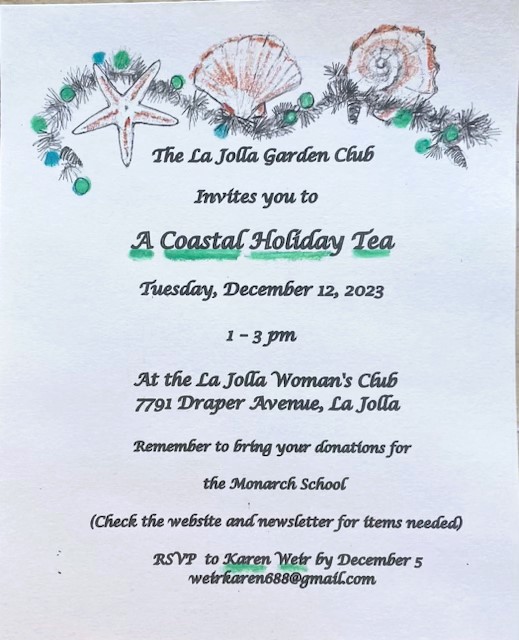 Our Members Only Holiday Party
"Expert Rose care and recommendations"
"Envisioning a Sustainable and Inclusive Balboa Park"
"Innovative Floral Arrangements"

Watch for this Special Program in April of 2024
Jim Zemcik is a San DIego native and international known geranium breeder whose hybrids are available in both Europe and North America.  He has introduced a series of plants named after prominent San Diego individuals and his series of virtually pest free geraniums have become the official City of Flowers in several California cities. 
Come hear him speak and learn from this expert!
 Sales and Raffles will follow!